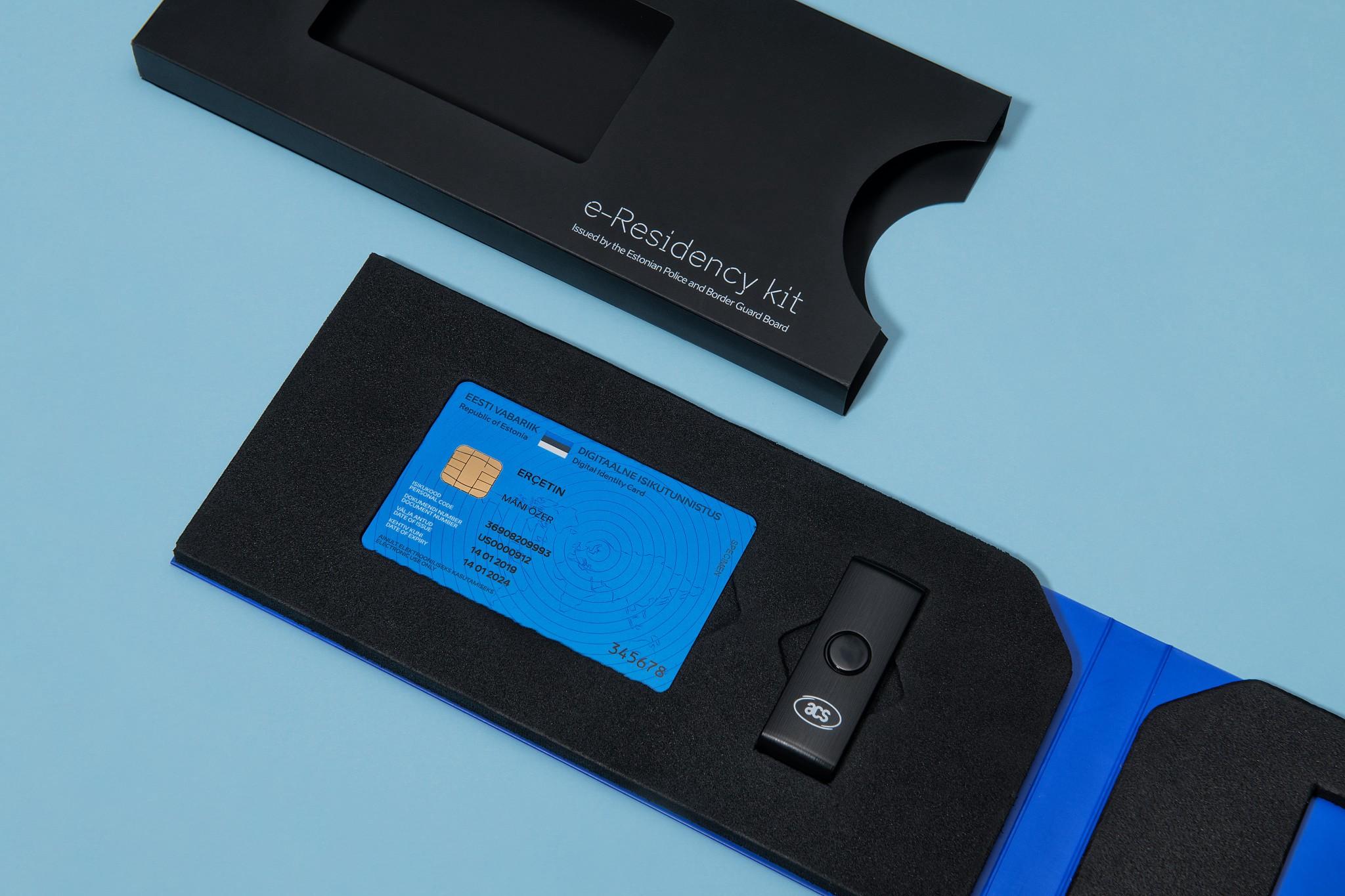 5 Best Xolo Alternative e-Residency Service Providers in 2022
Estonia e-Residency programs have been a popular option for entrepreneurs all over the world.
Since its introduction in 2014, more and more people have been given access to this amazing service.
While Xolo has become one of the more popular options in recent years, there has been an uptick in e-Residency programs that have established themselves as an alternative to Xolo.
In this article, you'll learn more about these Xolo alternative providers that may come in handy when Xolo isn't viable. Let's begin!
What Is Xolo?

Xolo is an Estonian company founded in 2015 by a group of committed friends and business partners that wanted to share their expertise with the world.
The company's goal was simple — provide clients with an easier time setting up a business by offering them an online platform that makes the whole process easy.
Xolo services are pretty simple; you must go through its sign-up process and get your business up and running as fast as possible.
Once you've acquired their services, you will be given access to online accounting software with accounting, expense management tools, and invoicing.
Xolo's primary goal is to help entrepreneurs take care of the annoying aspects of building a business, such as accounting.
Meanwhile, you, your partners, and your employees can focus more on your company's growth.
With Xolo, you can enjoy four options that suit your company's needs.
Because you're comparing packages with other e-Residency service providers, the list below is what Xolo offers and what's included in the package.
Xolo Go. With Xolo Go, this option is intended for freelancers who don't own a company. This option lets users get access to Xolo's legal entity. While there are no monthly subscription payments, Xolo requires you to pay around 5% of your outgoing payments. This option is suitable for small side hustles and short-term projects. Xolo Go is best if your company makes around €1600 a month.
Xolo Leap. The Xolo Leap price starts at €89 a month; what you get with this Xolo plan is your Estonian corporation with access to accounting, VAT filing, business reports, business address, and integration to payment gateway companies, such as Wise and LHV bank.
Xolo Pro. Xolo Pro requires clients to pay a €129 monthly service fee. The package includes support for paying employees living in Estonia that are also tax residents. It is the first package that enables multiple shareholders.
Xolo Growth. Similar to Pro, it includes multiple shareholders and, on top of previous plans, is a personal accountant. This plan requires you to pay €199 a month.
The 5 Best Xolo Alternatives in 2022
While Xolo has been the market leader for e-Residency companies for quite some time now, their services might not be the ones a company needs.
Here are some of the best Xolo alternatives you might want to try:
1. Comistar Estonia

Main Features
Comistar Plan S. Pricing starts at €45 a month and is intended for businesses with a relatively low need for accounting documents. The plan includes an authorized contact person, legal address, company formation, and annual tax report. One bank account is only connected.
Comistar Plan M. You can have multiple bank accounts with this plan on top of Plan S. Some of its inclusions are payroll processing, but the accounting volume is restricted to up to 15 bills.
Comistar Plan L. Pricing starts at €159 a month, and you can access Plans S and L. This plan will give you additional free access to complex tax advice per quarter of the year, MOSS, and business platforms
In 2013, Comistar started its operations with different clients on the market.
During their initial start, their primary focus was providing tax structure advice to various Scandinavian companies.
Comistar started as a traditional consulting company offering more complex tax advice to its clients.
But in the latter part of 2017, they shifted their focus to blockchain companies and into the world of e-Residency.
Comistar offers and serves many businesses, including companies that need a license to operate, companies selling physical products, and advice on tax structures with its e-Residents.
Comistar offers different subscriptions based on a company's needs while offering three pre-made accounting packages.
Another key difference between Xolo and Comistar is that Xolo allows multiple company shareholders and businesses to sell physical products ONLY with their Xolo Growth Plan.
Lastly, Comistar can tailor-fit a plan according to your company's needs, whereas Xolo doesn't offer one.
PROS
Accepts all types of companies
Accepts multiple shareholders
A wide array of monthly subscriptions to choose from, depending on what the company needs
Their cheapest option gives you access to legal templates and zeroes to scale the banking marketplace.
Wise and Resolut is directly integrated into the software
Great for businesses selling physical products
Serves solopreneurs together with multiple shareholder companies
CONS
Not the cheapest option for solopreneurs
Some of their mid-priced plans are more restricted than other services offered by most competitors, including Xolo.
2. e-Residency Hub

Main Features
Ultralight Plan. Pricing starts with a €10 monthly payment that gives you access to a contact person and legal business address with mail forwarding.
Micro Plan. Pricing starts at €55 a month with additional access to an account for 10 invoices on top of the ultralight plan. The micro plan is intended for small businesses because it only allows for one bank account.
Lightweight Plan. Pricing starts at €75 a month and is suitable for growing businesses. This plan will give you access to additional accounting services, such as two additional bank accounts, 15 invoices per month, and two currencies.
Standard Plan. This plan is the same as the lightweight one; the only difference is that you get 40 invoices per month instead of 15.
The e-Residency Hub started operating in 2017 and has been one of the more popular alternatives to Xolo as they are relatively cheaper than most of its competitors.
While Xolo and e-Residency Hub don't offer their services to crypto companies, eCommerce companies can benefit from e-Residency Hub because they are accepted, unlike Xolo.
One of their best offerings is a one-time fee of €295, including company registration and other packages based on the client's needs.
While this is the cheapest alternative to Xolo out of all the five residency service providers on the list, the Ultralight plan is only available for the first six months.
PROS
The cheapest option when getting a legal address and contact person
A reasonable monthly subscription that includes company registration
eCommerce companies are accepted
All services are provided in one monthly subscription
It also comes with accounting software in their package
CONS
Crypto companies aren't accepted
Their cheapest plan only offers ten accounting documents.
3. 1Office

Main Features
Start. Pricing starts at €15 a month; you get a contact person and a legal address. Clients can also use their platform when generating invoices for their employees.
Basic. Pricing starts at €49 a month; you get an additional use of expense documents management on top of the starter plan.
Basic+. Pricing starts at €69 a month; you get a package including annual reports. You have to pay more to be provided with accounting for other documents.
Standard. This package includes a personal accountant, monthly VAT declaration, VAT registration, and support from two payment portals and bank accounts.
With a team of experienced tax advisors, accountants, and lawyers that have helped thousands of upstart and growing companies, 1Office is another alternative to Xolo, which offers a wide array of services.
While this company operates in Estonia, they have several offices scattered around Europe, including Sweden, Finland, Ireland, and the UK.
If you compare them to other providers like Xolo, one of the primary advantages of subscribing to their services is purchasing them a la carte.
Another difference between Xolo and 1Office is you get access to Xolo features for free, whereas their cheapest option starts at €15.
What's liked the most about this company is they offer affordable monthly subscriptions for freelancers, solopreneurs, and upstart small to medium-sized businesses.
PROS
Customizable package depending on the company's need, which means you can pay less
Provides a multitude of information beneficial to their clients
Flexible accounting options, from having a dedicated accountant to self-accounting
Convenient and direct managing system through their 1Office platform
Amazing expertise across different industries, including crypto
CONS
e-Residents can only acquire the services of a personal accountant from their most expensive package
This company is relatively pricier if you compare it to its main competition
4. Enty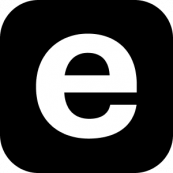 Main Features
Lite. Pricing starts at €29 a month, and you will be provided with a legal address and a contact person. In addition, you can also use Enty's software for using their information guides and setting up invoices.
Standard. This plan is intended for small upstart businesses and will be provided with a few accounting documents, processing up to 30 documents for the €49 plan and 60 documents for the €69 plan.
Pro. The pro package starts at €99 a month and will provide bookkeeping for up to 15 documents a month.
E-commerce. On top of the pro package, the E-commerce plan has additional access to 5 account documents per month which requires you to pay €109 a month.
What makes Enty one of the better and cheaper alternatives to Xolo is they follow the concept of doing all company-related stuff in one system; this includes contract management, virtual secretary, invoicing, and HR.
Freelancers and small-market businesses with an Estonian company can go onboard with Enty for free if they're unhappy with your current provider.
Like Xolo, the company offers four different packages depending on the client's needs.
In addition, customers are also given 15% discounts when they are subscribed for a full year, whereas Xolo doesn't give out any incentives.
PROS
Accepts all types of companies
Wide range of legal support (consulting)
Free onboarding for existing companies
Software that manages every company-related stuff from a single platform
Their services also provide various issues, including personal data, migration law, crypto, securities law, etc.
CONS
You need to pay a premium to have a contact person and a legal address
Their accounting package's scope is relatively smaller than the usual amount being processed by other companies
5. Companio
Main Features
The cheapest plan is €79 a month which will process 20 documents per month. €99 for 40 documents, and €149 for 40 to 100 documents.
Their website also contains several useful materials regarding how to set up your Estonian business and how to run it.
Companio was founded 100% by e-Residents, with employees situated all over the world,
Companio has an easy-access interface compared to Xolo. In addition, if you prefer a simpler way of doing things, then Xolo is best for you.
Companio is a little more detailed than Xolo, as its packages depend more on the client's needs, whereas Xolo has a more simplified way of doing business.
It allows clients to manage and open their companies, which can be integrated into various payment gateways, including Payoneer, Paypal, Revolut, and LHV, to name a few.
What's more impressive about their subscription when you compare it to Xolo is that they will refund your payment for the first three months if you have subscribed to their services for a full year.
Pricing usually depends on the number of accounting documents the company needs, which means the higher the number of accounting documents, the higher the cost.
In addition, they have various useful tools on their website to help clients and their Estonian company get up and running in no time.
PROS
Available to almost all types of companies
Clients enjoy a wide array of payment providers, including an Estonian bank.
Their diverse accounting software allows for managing your business easily
You get an invoicing tool, multiple payment and banking solutions, an overview of your expenses and revenue, etc.
Can support multiple languages with employees worldwide
CONS
Crypto companies are not accepted
One of their cheapest options is only limited to 20 invoices per month.
What to Look for in a Good Estonian e-Residency Service Provider?
Choosing the right e-Residency service provider in Estonia can be quite tricky and hard from the start.
You want a provider that has a reputable e-Residency program for multiple clients and will focus on what you and your company needs.
With the tips below, you can find a good Estonian e-Residency provider that will save you time and money:
#1 Choose a Provider That Knows Your Needs
Whether you have employees working in different countries, a team you work with, or selling digital services and physical products, you would want a knowledgeable provider in different fields.
While it is given that they don't know your company's history, they should have a good idea of what areas your company specializes in.
#2 Clearly State Your Requirements
How can you tell your provider your requirements if you don't know them? How can they meet them?
When you talk with your provider, state everything you want! From what your company needs, specific issues to be addressed, and key areas where you should improve and thrive the most.
#3 Choose a Provider's Capability Over Pricing
There's no denying you want to achieve your ROI faster; however, choosing one of the cheapest providers isn't the best way to go about it.
Choose a service provider with a long history in the industry. No matter the cost, they are a surefire way to get your company up and running. Ask questions like:
Do you have customized plans depending on my company's needs?
Can you provide support worldwide in multiple languages?
Do you have a 24/7 help desk that can answer all my questions?
Do you have strategic partners? If yes, where are they located?
Choose a provider based on their capabilities, not because they require you to pay a certain amount for their "premium" services.
Consulting providers are sometimes free of charge. Never hesitate to ask!
Conclusion
Being an e-Resident is no simple order, but if you want the services these companies provide to get your business started, it can help better your chances of starting!
While Xolo has been the world leader in e-Residency, quite a few companies are making a run for their money. This article should help you decide on the better alternatives to Xolo!