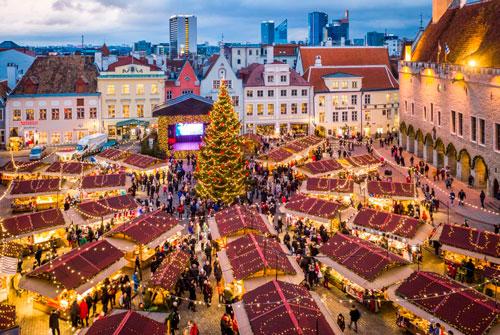 Registering a Public Limited Company in Estonia
Tax and Legal
e-Residency
6 October 2022
This post was first published on our Medium publication.
It's not very often that a public limited company (Aktsiaselts, or AS) type of legal entities is registered in Estonia. The reason for that is simple — it's a lot easier to register Estonian LLC and on most occasions, you don't need a public limited company. The process of registering a public limited company in Estonia can only be done via a notary, there are certain requirements which I outline below, and managing such company is more costly. However, there are different types of licenses which require you to register a public limited company (most investment services related licenses, financial services licenses, etc), and if you want to issue different classes of shares (preferred share, common) or have your company listed on the stock exchange in the future, then registering this type of Estonian company is a must.
Below, we'll go over the main requirements for Estonian public limited companies.
Share capital 25 000€
Estonian public limited companies have a minimum share capital of 25 000€. It's a 10x difference compared to Estonian private limited company share capital requirement of 2500€ (which can be paid in later, conversely to the public limited company).
Registration via notary
Estonian public limited company can't be registered with the e-residency card. This takes away a lot of the convenience of the digital infrastructure and adds costs to the registration process.
Supervisory board
All Estonian public limited companies need to have a supervisory board which has at least three members. The supervisory board members can not be the management board members of the company, nor can they have an employment contract with the company. If you're a two-person team, then finding additional people to the supervisory board can mean additional costs.
Auditing of Estonian Public Limited Company
All public limited companies need to do an annual audit if there are two or more shareholders. One-man public limited companies do not need to do the annual audit, but they still need to appoint an auditor upon registration.
Conclusion
It's advisable to register an Estonian public limited company ONLY if you have that requirement by the law ( due to licensing requirements), or if you have a business where you're going to include investors and you need to issue different classes of shares, or you have grand plans of doing an IPO and becoming a listed company.
If you are looking to register a limited liability company, and want to see how to do it via e-residency, you can check out our 2022 guide on e-Residency and company registration here.
Whether it's a limited liability company or a public limited company, if you're looking for assistance in getting started in Estonia, get in touch with us at estonia@comistar.com.
Comistar provides business, legal and tax support for e-residency companies. Our core focus is on Fintech licensing, e-commerce companies, blockchain industry and affiliate marketers. We've been operating for over 5 years and have helped more than 300 companies to get started in Estonia.