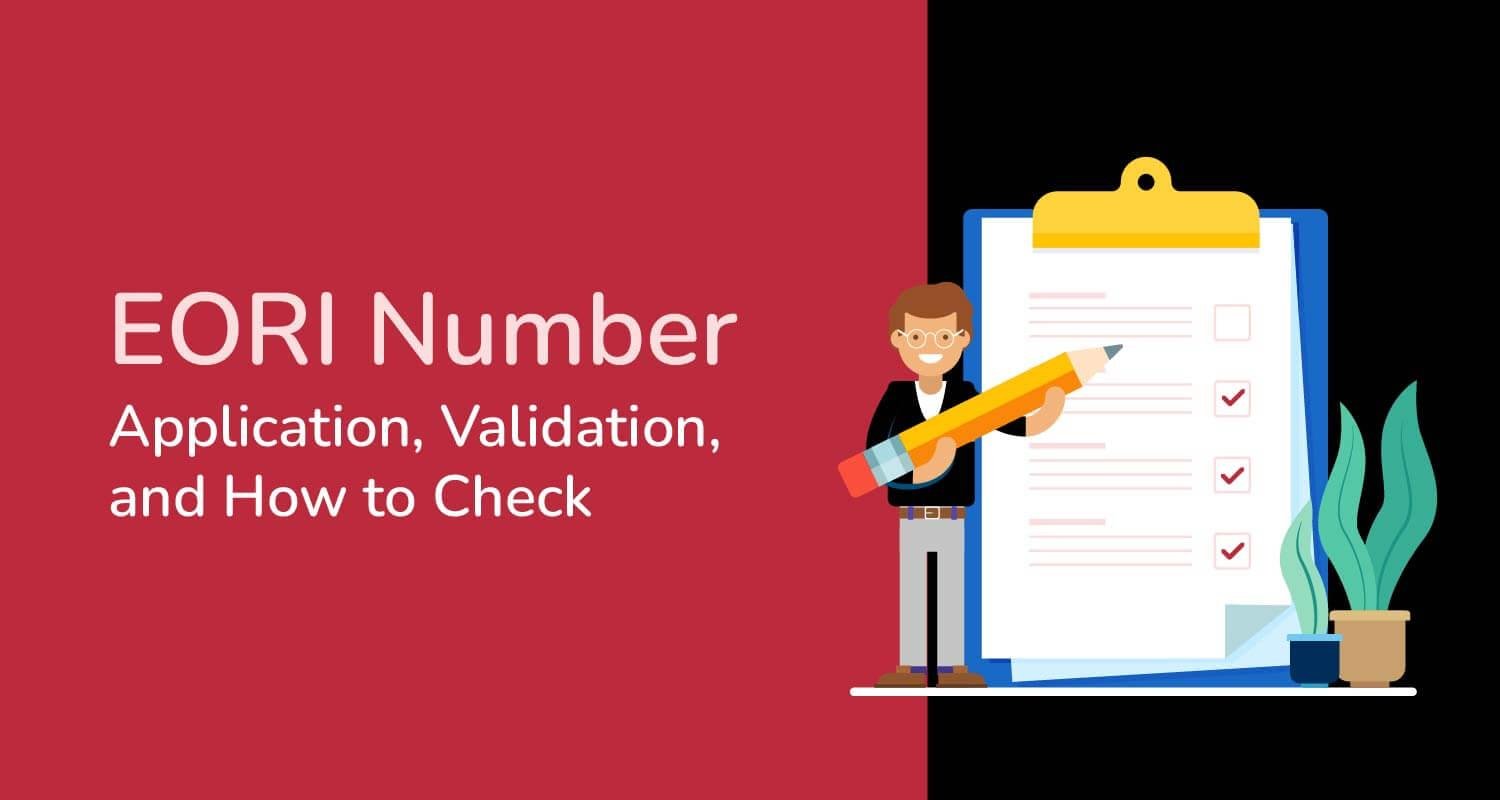 EORI Number: Application, Validation, and How to Check
Accounting
Tax and Legal
General Guides
30 January 2023
The import and export business has experienced an exponential rise in the past decade.
When it comes to commercial cargo running within the European Union, the EORI system is crucial.
EORI numbers validate and simplify your businesses' transactions to and from the EU, even when you've made a customs declaration.
Check out this quick read on the whats and hows of EORI numbers.
Economic Operators' Registration and Identification Number Explained!

EORI stands for "Economic Operators Registration and Identification."
It is a number assigned to importers, exporters, and transport companies who trade within the European Union.
Even countries outside the EU need an EORI as their ID for all customs declarations!
The Economic Operator Registration and Identification number begins with its Member State code, followed by a unique code of numbers.
Who Needs an EORI Number?
Traders importing and exporting goods to and from EU member states and the UK need an EORI number. It is used as your credentials to the customs in any Member State.
This will be referenced when you ship goods and when your goods arrive at the ports. Its main purpose is security and statistics.
It is also used by customs authorities to communicate relevant information between government departments and agencies.
However, if you are only moving goods within the EU for your consumption, having an EORI number is unnecessary.
How Do I Check if My EORI Number Is Valid?
You can visit the European Commission's website to check the validity of your EORI number.
If your number is valid, then you're all set. If not, you will need to contact the EORI Team through their online contact form.
What Happens If I Don't Have an EORI Number?
If you are shipping or importing small amounts through a courier, your transaction can go through without an EORI number.
However, this number is necessary for customs clearance if you use air or sea freight.
Without it, you will incur and accrue customs storage fees, which could be very expensive.
In Estonia, applying for an EORI number takes about 5 minutes and is active and seen on the European Commission's website within 15 minutes.
How to Apply for an EORI Number

Keep in mind that businesses are not issued an EORI number automatically. EORI numbers for Estonian companies need to be applied for from the Estonian e-tax office.
Frequently Asked Questions
Is EORI the Same as Tax ID?
The EORI and Tax ID can be similar, but they are NOT the same. Some letters and numbers are added to the Tax ID to identify its country of registration. For Estonian companies the EORI number is the company's registration number, but the main difference is that there is an EE in front of the number.
Is EORI Number the Same as the VAT Number?
No, they are not the same, but they are linked.
The EORI number will be your Estonian company registry number (tax ID number) plus the EE prefix. Note that Different EU countries may have varying amounts of digits and letters.
Does a US Company Need an EORI Number?
YES, US companies trading with EU Member States will need to request their EORI numbers for customs clearances.
How Long Is an EORI Number Valid?
EORI numbers are permanent with no expiry date. But if you are unsure of your company's EORI validity, an EORI number checker would be helpful.
Final Words
With the international import and export business booming, having an EORI number can be very beneficial.
Now that you know how EORI numbers work, it's time to apply today! If you need assistance in obtaining an EORI Number, feel free to get in touch with us via our webpage or write directly to hello@comistar.com.