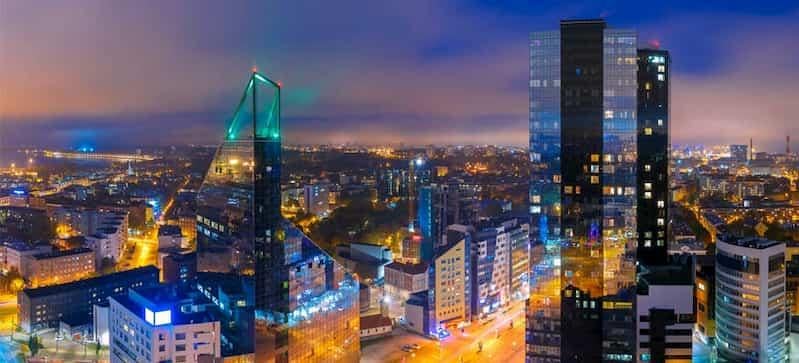 How To Open A Bank Account In Estonia?
General Guides
Bank Account
31 October 2022
In this article, we talk about Estonian banks and opening a bank account in Estonia.
If you've done some research then you already know that opening a bank account in Estonia is not an easy task.
All the banks require physical presence for identification and for most it's a dealbreaker. Especially considering the current travel restrictions, and it's likely that travelling will be a lot more expensive in the coming years (as plains won't be allowed to be fully seated).
Additionally, the requirement for physical presence isn't compatible with the concept of digital identity. However, as these requirements are in place due to stringent AML regulations, there are not many things that banks can do to change this.
Estonian Banks
While most of the e-residents are familiar with the name LHV Bank, then there are actually quite a few more options, at least on the surface.
Here's a full list of banks operating in Estonia:
As you can see, there are 10 banks in Estonia that can be approached. In reality, however, on most occasions, it's a waste of your time to go through the application process.
How to open a bank account in Estonia?
The easiest way to do so is when you have an actual business in Estonia. Meaning, you're targeting Estonian market as one of the markets you serve.
The banks will ask the name of your business partners in Estonia, and it won't be sufficient to name your accounting company. These have to be your clients or business partners.
For example, it's a big plus to have a warehouse here if you're doing business with physical products,
Another option is to actually relocate to Estonia. We understand perfectly well that this isn't really the idea of the e-Residency, but there are some strong upsides to this plan – the taxation.
As a tax resident of Estonia, you get to take full advantage of the Estonian supportive tax regime.
Last but not least – it's not completely hopeless. Sometimes banks do open accounts for businesses which are simple to understand and have a simple ownership structure.
Software developers, IT consultants, online programs – our clients have succeeded with opening a bank account in LHV regardless of not having any connections to Estonia.
The process has been a smooth one for the ones that have succeeded, and some of our clients have been surprised that we told them it was difficult.
Hence, it makes sense to always try in case you really want to have an Estonian bank account.
Other options to Estonian banks?
As we've mentioned previously in numerous blog posts, there are plenty of other banking options with "online banks" – the Fintechs. There's TransferWise, Revolut, SatchelPay, Pervesk, and many other good options for your Estonian company.
Ready to get started with the Estonian company?
Get in touch with us to become the next e-Residency success story!